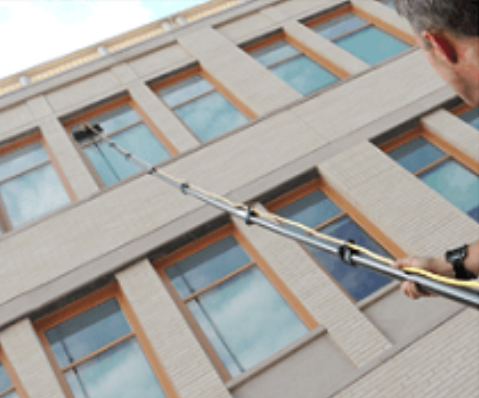 One of the Metro DC area's premier commercial cleaning companies, Mister Kleen offers professional exterior window cleaning services to provide a professional, welcoming appearance before clients and employees step through the entrance. As more companies continue to reopen with the easing of restrictions meant to prevent the spread of COVID-19, now is the time to spruce up your facility with exterior window cleaning to welcome occupants back to the workplace.
Below are five benefits of hiring Mister Kleen as your professional window cleaning company:
Cost Savings: Debris, dirt, bird droppings, acid rain and other materials left on windows can scratch the glass and over time, become corrosive. Professional cleaning can help reduce the likelihood of cracks, chips, and other expensive repairs.
Wellness & Productivity: Studies have found that access to natural light and a view of the outdoors improves the health and wellness of employees in office environments, which in turn boosts their productivity. Clean windows make for a clear, bright environment that can lead to increased focus and better employee performance.
Distraction-free Service: Cleaners hanging on ropes from attached roof anchors may cause a distraction in the office. If your facility is four stories or less, we can use a system that provides a clean, streak-free surface using state-of-the-art extension poles to clean your windows from the ground up.
Expertise: Founded in 1976 as a commercial cleaning company, Mister Kleen has more than 40 years of experience providing services including window cleaning. Our professionally trained cleaners use specialty cleaning products and techniques that are appropriate for different types of windows and window coatings.
High Security: Mister Kleen is proud of our reputation as a cleaning company with the ability to meet the stringent demands of high security facilities. As a specialist in this sector, we can provide cleared personnel to clean exterior windows at your high security facility for a one-time cleaning or a recurring service.
Mister Kleen, a leading provider of contract cleaning services to Commercial and High Security facilities, can provide you with a custom quote for window cleaning. Contact one of our specialists by  clicking here to email us, calling us at (703) 719-6900, or filling out our online form.