PLEASE CLICK ON THE BUTTON BELOW TO VIEW ALL OF OUR CURRENTLY AVAILABLE POSITIONS.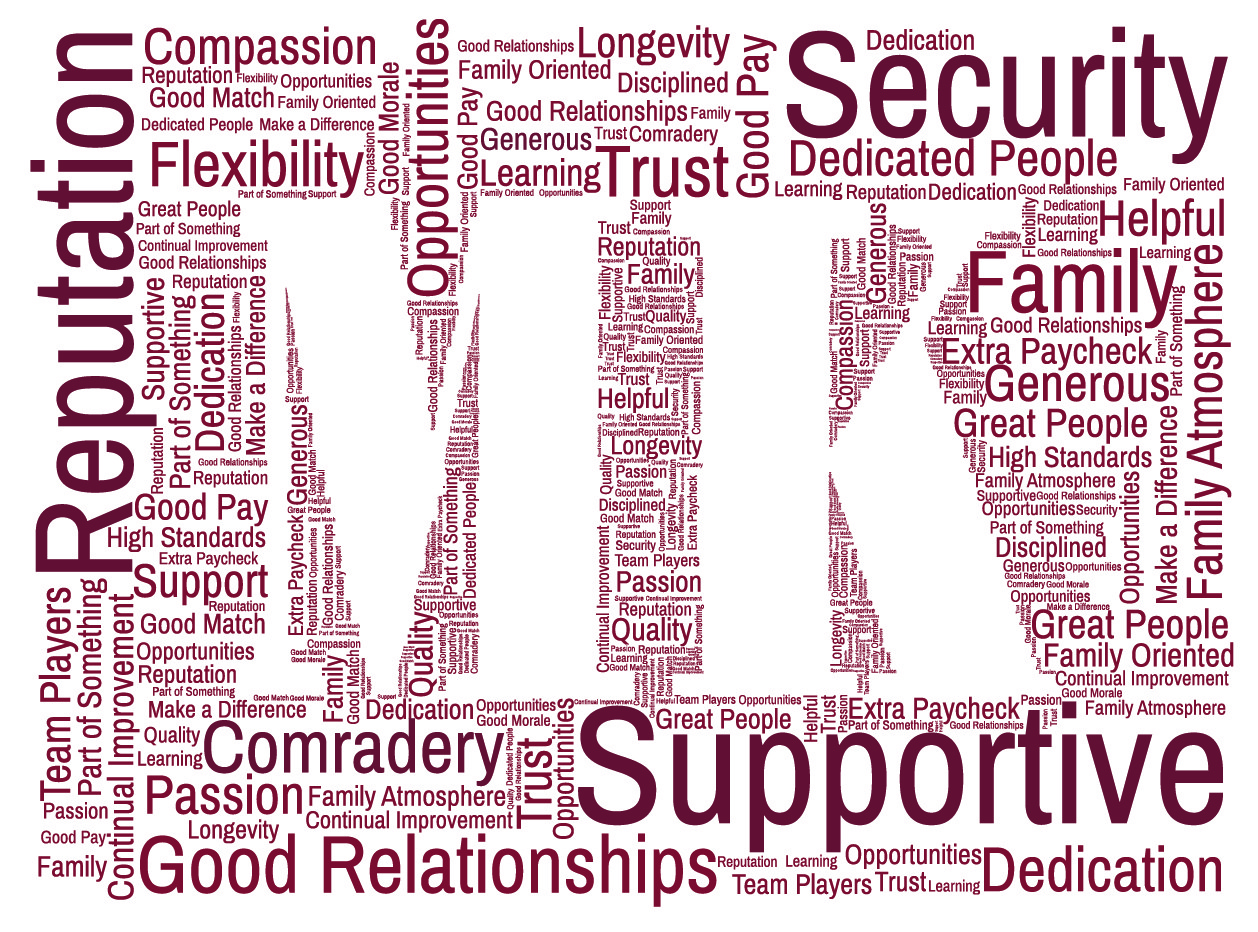 ATTRACTIVE
WORKPLACE
Whether it's a competitive pay and benefit package, training, opportunities for advancement or a desire to take pride in your job and the team you work with, Mister Kleen offers an attractive place to work.
Everyone at Mister Kleen is committed to make the facilities we service sparkle! Our Cleaning Technicians do more than just dusting and vacuuming—they are the most visible representation of our company. Each of our employees believes our continued success is based on service excellence achieved by teamwork. Top performers in our company fully embrace our Mission, Vision and Values:
OUR QUEST IS FOR EXCELLENCE
We shall strive for excellence in all endeavors
We shall give the customer more than they ask for
We shall achieve success through service
TEAMWORK = EXCELLENCE TOGETHER!
To be recognized by our partners, employees and the industry as the leading provider of contract cleaning services for commercial and high security facilities.
Our company culture is characterized by a workforce that holds to the highest standards of ethics, integrity, and customer care.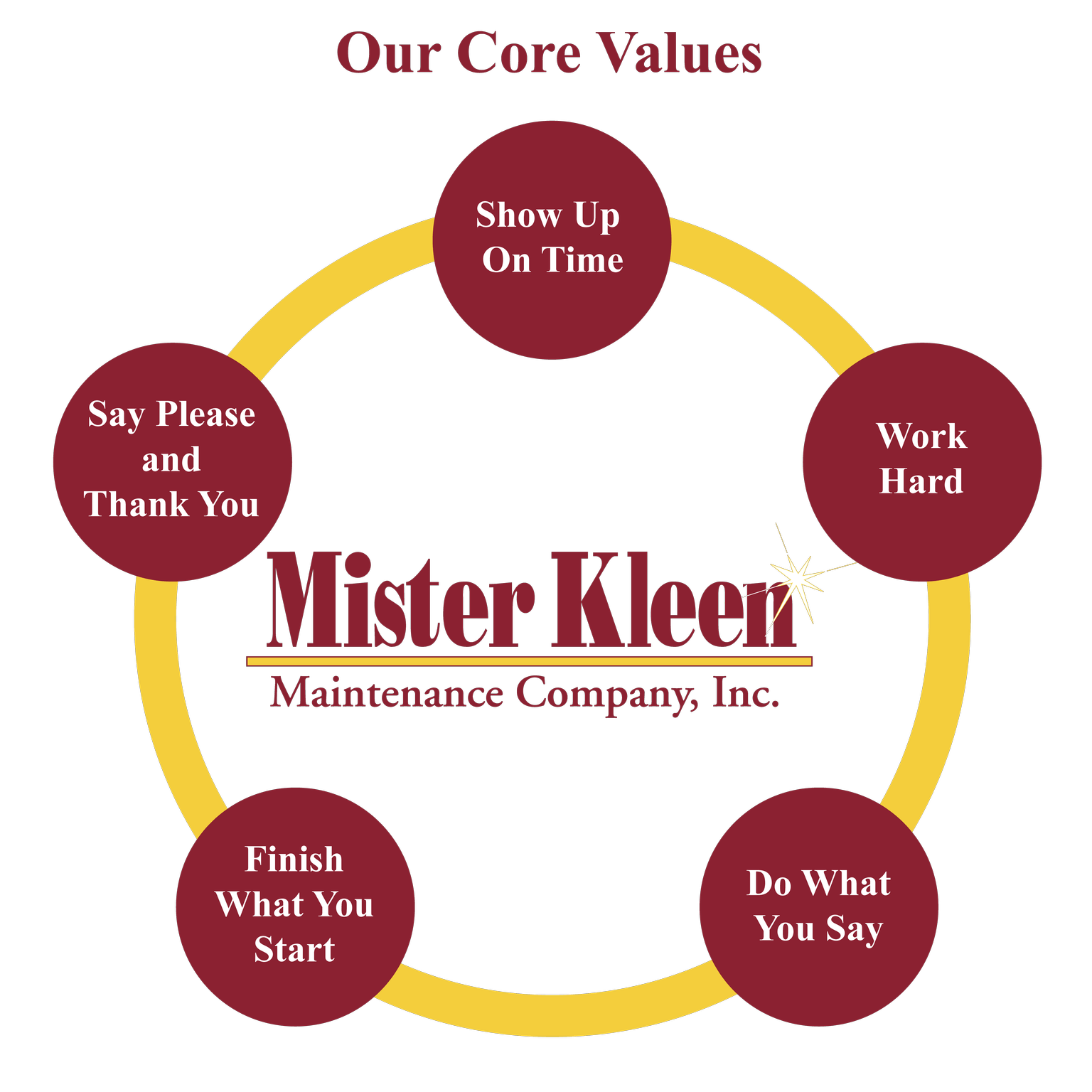 Mister Kleen takes pride in offering employees competitive and comprehensive benefits to ensure they have what they need for success.
Competitive Pay
Compensation is determined by conducting market surveys based on skill, discipline, and level. Mister Kleen also rewards employee skills and growth, recognizes and rewards notable employee contributions to the company and its partners, and complies with applicable federal and state laws.
Comprehensive Benefits Package
Employees are eligible for a wealth of programs and benefits tailored to meet their needs and the needs of their families. Specific benefits may vary depending on contract and/or union representation. The benefits we offer include:
Medical, Dental, and Vision Plans
Life Insurance
Short-term & Long-term Disability
401(k) Retirement Plan
Tuition Assistance
Employee Assistance Program
Discount Program for Prescription Drugs and Other Health Services
Work-Life Integration
Having a full and balanced life on and off the job is important. Mister Kleen offers competitive time-off programs, including:
Paid Time Off (PTO)
Jury Duty
Holidays
Military Leave