1976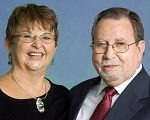 Mister Kleen was founded by Ernest and Mary Ann Clark. The company began as a small business operating from the family home providing janitorial and maintenance services consisting of office, retail, window cleaning, snow removal and landscaping. Later a special services division was started, providing water and fire restoration, floor care, carpet and upholstery cleaning, and many other needed services. From the start, Mister Kleen was a family affair, with the entire family pitching in to clean the very first contracts during the evenings while the Clarks continued with their day jobs. Ernest and Mary Ann's son, Ernest Jr. ("Ernie"), and daughters, Dianna and Cindy, worked alongside their parents. They would all pile into their old Ford Gran Torino station wagon with mops, brooms and the household vacuum cleaner, and work around the clock. Evenings were occupied with cleaning the Ford Motor Company District Office and the J.W. Bateson Construction Company. They also would maintain the grounds of these facilities on the weekends. The Mister Kleen office consisted of a vintage 1940s typewriter that Mary Ann's father had given her, and a desk constructed from an unfinished door on two sawhorses.
1985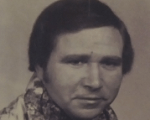 Sadly, Ernest Sr. was diagnosed with a rare form of meningitis as a direct result of the environment in which he worked. As a result of his illness, he was forced to retire at the young age of 42. This was a tough blow for the family, and they struggled with how to proceed and whether to continue building the company. They were approached by a national company interested in buying Mister Kleen, but ultimately decided to keep the company going. They had worked too hard and sacrificed so much that they wanted to work even harder to build upon what their parents had established.
1986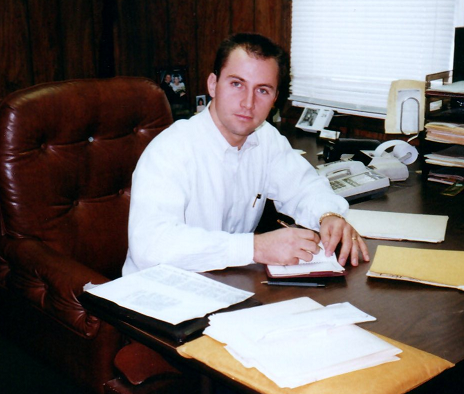 Fresh out of high school, Ernie. took over the leadership role at Mister Kleen. He had 10 years of on-the-job training under his belt and made the difficult choice to stay and run the business instead of going off to college. Ernie knew the importance of education though; he took business classes at Northern Virginia Community College (NOVA) and attended workshops and conventions sponsored by Building Service Contractors Association International (BSCAI). He didn't shy away from hard work and built a strong foundation for the company that would lead to future success. It took some time to establish himself, but he soon became a respected leader in the industry. Ernie was determined to continue the dream of his parents.
1990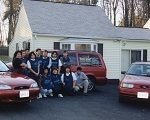 Ernie and Dianna decided to create a residential division at Mister Kleen. Dianna developed and successfully ran the residential division that would eventually service more than 100 households.
1996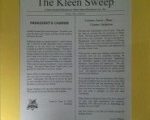 Mister Kleen celebrated its 20th anniversary with the release of the first edition of The Kleen Sweep, Mister Kleen's newsletter. While this communication medium has evolved over the years, keeping our partners informed and the main message of "A Professional yet Personalized service company" continues.
1999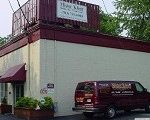 A dream came true for Mister Kleen with the purchase of an 8,000-square-foot office and warehouse facility centrally located in Alexandria, Virginia. There was now space under one roof for all aspects of the company, which included an onsite repair shop where Ernest Sr. would repair company equipment until his passing in 2009. At the start of the millennium, Cindy's daughter Christy and Dianna's son Chad joined to establish the third generation of Clarks continuing the family business.
2001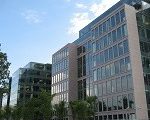 After the terrorist attacks on 9/11, Ernie realized that with stricter security requirements there would be a need for a new kind of commercial cleaning company. Ernie acted quickly to develop a new division of Mister Kleen that would meet the requirements necessary to work within this secure environment. He developed systems, special training and unique hiring strategies geared towards high security facilities. Years of hard work to obtain the proper credentials necessary to service secure facilities paid off and Mister Kleen was awarded its first high security facility contract in 2005.
2006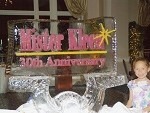 Mister Kleen celebrated 30 years and decided to sell the residential cleaning division to focus on their core clientele – High Security, Commercial, and Specialty cleaning services.
2008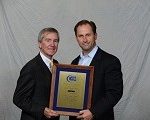 Ernie realized early on the importance of surrounding himself with successful business leaders in the same industry to share business ideas and help each other solve critical business needs. In 2008, Ernie served as President of the Building Service Contractors Association International (BSCAI) and continued to be active in many associations while receiving several industry awards, including the James E. Purcell Leadership Award, and The Walter L. Cook Award for Distinguished Service.
2014 – 2019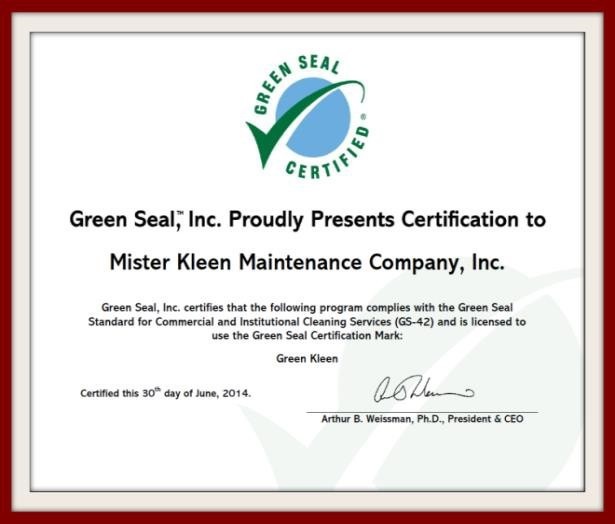 Mister Kleen becomes GS-42 certified in 2014, underlining our unrelenting passion for the health and welfare of our employees and the tenants of our buildings. We take pride in being a vital part of the "
Green Kleening
" movement. As a certified 
Green Seal (GS-42) company
, Mister Kleen not only uses environmentally preferable products and processes, we also help guide many of our clients through their Leadership in Energy and Environmental Design (LEED) certifications. With an unrelenting focus on service excellence, Mister Kleen continues as an industry leader in the commercial and high security sectors, servicing tens of millions of square feet of space in the DC Metro region.
2020 & Beyond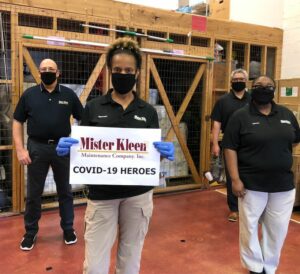 Like the terrorist attacks of 9/11, the COVID-19 global pandemic created a huge shift in the way the world lived and worked. Mister Kleen's employees joined the ranks of front-line heroes keeping essential government agencies and other organizations in operation. Our specialty teams regularly trained on COVID-19 safety, including addressing biohazards and bloodborne pathogens, the proper use of PPE, EPA-registered disinfectant protocol, and more. In addition, three senior executives – Dianna, Chad, and Christy Clark – earned certification for completing the Global Biorisk Advisory Council (GBAC)'s 
Online Fundamentals Training Course
 in May 2020, just two months after Virginia announced its first case of COVID-19.Mister Kleen also created the Enhanced Kleen service, a multi-pronged program that enhances our existing services to ensure facilities have the appropriate service levels and products to mitigate risk and exposure in today's environment.As the concept of Cleaning for Health and Appearance has become the new normal, Mister Kleen continues its journey under the leadership of Ernie, Dianna, and the rest of the leadership team. We continue to grow and thrive in the competitive environment of the nation's capital, and we look forward to serving our communities for decades to come. The story continues….